Hunting is big news in the USA and Canada, with deer and elk being among the most popular game hunted.  The best equipment for hunting these creatures varies and is dependent on which one the hunter chooses to track.  Once you have chosen which type of bow to use, you will then need to decide upon the broadheads (the most suitable arrowheads for game hunting).
As any experienced hunter knows, whitetail deer are usually taken with a bow and arrow from a tree stand.  These conditions lead to an extreme shot angle, meaning that fixed blade broadheads tend to be the best broadheads for whitetail hunting.  Elk are a much bigger type of deer and therefore require different tools for the job.  An incredibly tough and flat shooting broadhead, which can kill accurately from range, is preferred.  The penetration needed is much greater and shot placement is vital.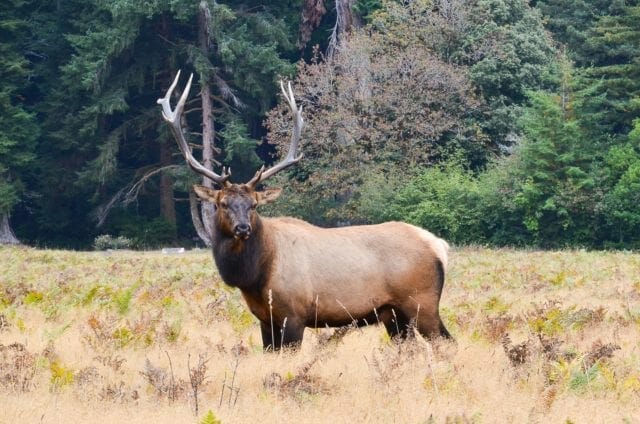 The size of the deer will determine the cutting diameter required.  Whitetail deer require a broadhead with a cutting diameter of at least 1 inch and larger deer, such as elk, require heavier broadheads with larger cutting diameters.  It is ok to sacrifice weight for speed with lighter deer.  A 3 bladed broadhead is advisable for hunting elk, as this makes a 3D wound meaning blood trails will be more significant.
To read more about broadheads:
The Best Broadheads for Deer Hunting
Muzzy Trocar HB Hybrid 4 Blade Review

This is an excellent choice for any hunter wanting to bag himself a large kill.  It has a cutting diameter of 2-5/8 inches, making it one of the largest on the market.  Hunters should ensure they are allowed to use these in their region of choice, due to some states having strict regulations.  The tough, accurate hybrid design offers great penetration and the enormous wound channels create huge blood trails.  Muzzy is one of the leading brands in the industry and these broadheads are one of their most accurate offerings.  They have a bone-crushing Trocar chisel tip, along with a proven fixed blade design.  A pair of center-pivot blades deploy on contact, causing maximum devastation.  These are some of the best broadheads for hunting deer, especially larger types such as mule and elk.
>>>Click here and see the latest price for Muzzy Trocar HB Hybrid 4 Blade Broadhead<<<
---
G5 Outdoors Montec CS Review
Many hunters think these are the stand out, best broadheads for hunting deer, offering the same degree of accuracy as mechanical broadheads.  The cut-on-contact design is 25% sharper than the original Montec and they have a cutting diameter of 1-1/16 inches.  They are ideal for use with a compound bow but will also work well with a crossbow.  Spin testing and Monoflow technologies give great accuracy and the blades are multi-tapered to give extra sharpness.  These fixed blade broadheads are easy to sharpen, meaning they can be used multiple times.  Due to the size of the cutting diameter, these are one of the best broadheads for hunting whitetail.
>>>Click here and see the latest deal for the G5 Outdoors Montec CS Broadhead<<<
---
QAD Exodus 100Gr Nonbarb Review
These broadheads are designed and manufactured in the USA, by Quality Archery Designs.  The Exodus tagline, 'Bust Bones Not Blades', says it all.  The revolutionary compact head gives it the strength to cause maximum devastation and the razor-sharp, durable blades lead the market in penetration.  These broadheads match the length of a field point and offer incredible accuracy.  They do not feature barbs, which are illegal in many states, and are therefore more appealing to many hunters.  Once shot, deer should not get any more than 40 yards away before dropping dead.  This makes for a more efficient and ethical kill.
>>>Click here and see the latest price for the Qad Exodus 100Gr Nonbarb<<<
---
What are the Best Crossbow Broadheads for Deer or Whitetail Hunting?
The best crossbow broadheads for deer come from established manufacturers, well known for quality and reliability.  You must never use broadheads that are lighter than your crossbow manufacturer recommends, as this can lead to bow damage or even personal injury.  Expandable broadheads should only be used with bows that are rated at least 50lbs, due to the extra kinetic energy needed to deploy the broadhead's blades.  The majority of crossbows carry a 100lb+ load, meaning expandable broadheads should be fine in most cases.  Younger hunters, or those using bows with less kinetic energy, are advised not to use mechanical broadheads of any type.  This is because it requires a lot of energy to open up the cutting surface of the broadhead.
When choosing a broadhead for a crossbow, you should consider shot accuracy, penetration, blood trail and the wound channel.  Ideally the broadhead should perform as close to field point accuracy as possible.  You need to look for one that has a good, deep penetration and leaves a large blood trail.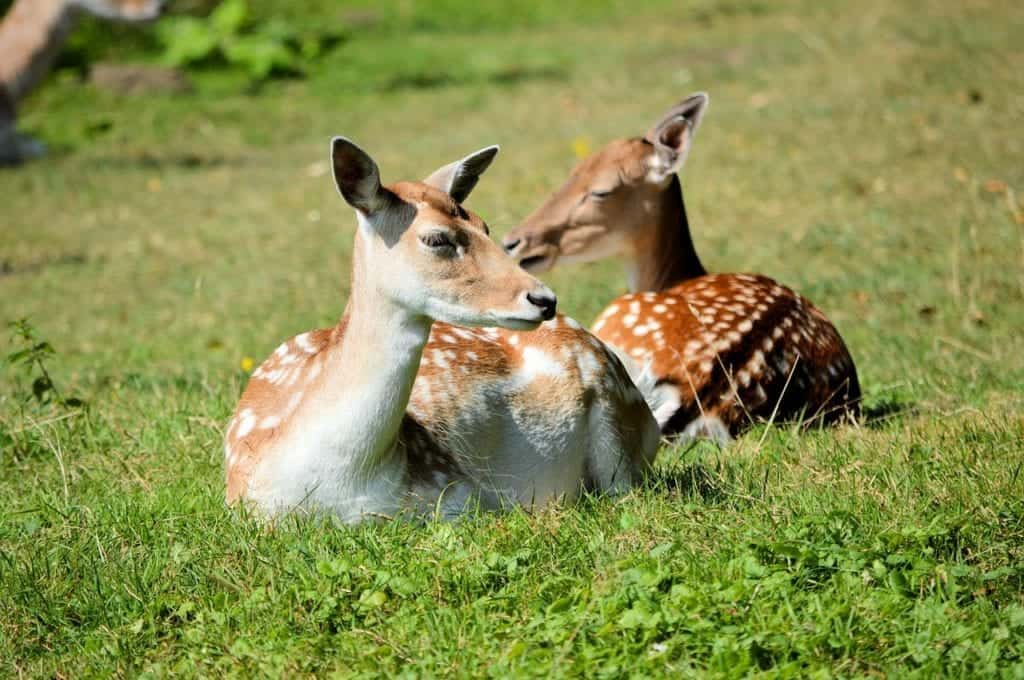 Best Crossbow Broadheads for Deer Hunting

G5 Outdoors Llc Havoc HS Review
This is a cut-on-contact expandable broadhead, constructed with 100% steel.  It boasts a 1.5 inch cutting diameter, which is ideal for shooting deer and other large game.  It features the Dual Trap blade retention system and has both replacement blades and collars available.  It is the high speed version, suitable for crossbows that shoot up to 450 fps.  This brand is known for being sturdy and well-made and you are unlikely to come across a poor product.  For an experienced hunter, this is an absolute favourite.
>>>Click here and see the latest deal for the G5 Outdoors Llc Havoc HS Broadhead<<<
---
New Archery Products Crossbow Spitfire Review
This is a fantastic mechanical broadhead for both crossbows and regular hunting bows, featuring a durable hardened carbon steel Trophy Top to improve the bone crushing capability.  This 125 grain version achieves more penetration and accuracy than the 100 version, making it ideal for hunting large game.  The blade retention system is designed to prevent the blades from opening in-flight and is very reliable.  A crossbow tends to deliver more torque than a standard bow, meaning you need a very reliable mechanical broadhead.  The ferrule on this model is micro-grooved, which is what enhances both the accuracy and penetration.  It creates very large wound channels and leaves huge blood trails.  This is one of the best broadheads for deer hunting.
>>>Check out what other customers say about the NAP Crossbow Spitfire Broadhead<<<
---
Finally
Whichever broadhead you choose to hunt for deer, you must be certain of one thing – quietness.  It is no good having the best quality broadheads but a noisy bow, the deer will run for the hills before you even get close!  Always hunt safely and make sure you practice before you hunt for animals.  Know the region's hunting regulations and stick to them.  Once you have the right equipment and follow these simple steps, you can enjoy the thrill of the hunt over and over again.