Who is Bear Archery?
The Bear Archery Company was founded in 1933 by Fred Bear and Charles Piper. Their initial focus was silk screening and support advertising for the automotive industry. In 1938 Fred hired Nels Grumley, a wood worker and bowyer, so Bear began the manufacture of hand- made bows. In 1940 the name of the company was changed to Bear Archery. 1947 marked a major change for the company when they switched from hand-made bows to mass producing recurve bows and long bows. In 1978 the company moved to Florida and was bought out by Escalade Sports in 2003.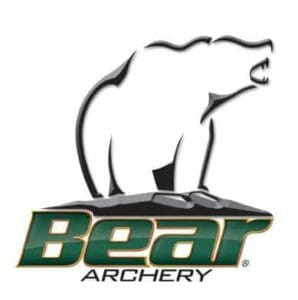 Bear Archery has continued to stay true to the owner's original vision. I think their products are of the highest quality and I would recommend them to any bowyer of any age or skill. Bear has continued to excel in the archery business and they have put out a quality line of products for years.
Are Bear Compound Bows Any Good?
Generally people have the highest regard for Bear Archery's compound bows. I found Bear's compound bows to also place in the top when it came to reviews on different sites reviewing the top compound bows in today's market. I expected Bear to have tops reviews in every site I examined for compound bows. People like the price and innovation of their compound bows. You know what this proved to be true. Bear was always listed as a top compound bow manufacturer on review sites. Their bows will fit the bowyer who is still growing and the bowyer who has reached his maximum stature. People are also pleased with the color selection they offer with their compound bow products.
Their compound bows are of the finest quality and the bows provide some of the swiftest arrow speeds that are on the market today. Their bows are reasonably priced customers say. They aren't cheap but they aren't expensive either. The compound bows are reasonably priced and they are truly a great value for the money. The bows are quiet and they are easy on your hand muscles and joints
The company itself is well respected by customers. They have a reputation of putting out fine quality compound bows for women, children and people just beginning to use bows. Their customer service is legendary among their customers. They are known for quick and efficient responses to customer complaints. They go above and beyond in their efforts to satisfy their customer complaints. For the most part they solve customer issues with excellent customer service solutions.
One customer noted that the Bear representative should be promoted because he gave this man such outstanding service. Another customer said he keeps buying Bear compound bows because their product and customer service cannot be beat. I am sold that Bear Archery is a reputable company that puts out excellent compound bows and they really care about their customer base.
The Bear Compound Bows Review
| Picture | Model | Speed | Weight | Brace Height | Draw Length | Draw Weight | Price |
| --- | --- | --- | --- | --- | --- | --- | --- |
| | Bear Archery Attitude Compound Bow | 310 fps | 3.7 lbs | 7.25" | 29.5" | 50-70 lbs | |
| | Bear Archery Cruzer Ready to Hunt | 310 fps | 3.6 lbs | 6.5" | 12"-30" | 5-70 lbs | |
| | Bear Archery Arena 30 Compound Bow | 345 fps | 3.8 lbs | 6.5" | 25.5"-30" | 70 lbs | |
| | Bear Archery Effect Realtree APG | 325 fps | 4.2 lbs | 7" | 28"-29" | 60 -70 lbs | |
| | Bear Archery Traxx Compound Bow | 338 fps | 4 lbs | 6.75" | 26.5"-31" | 40-70 lbs | |
| | Bear Archery Apprentice 3 | 265 fps | 2.9 lbs | 6" | 15"-27" | 15-50 lbs | |
| | Bear Archery Brave Bow Set | N/A | 2 lbs | 5.5" | 13.5"-19" | 15-25 lbs | |
---
Bear Archery Attitude Compound Bow Review

Speed – 310fps
Weight – 3.7lbs.
Brace Height – 7.25"
Draw Length Range – 29.5"
Draw weight – 50-70 LBS. This is the adjustable range
I find that this bow is very easy to adjust. I am very happy that I don't have to purchase a bow press to adjust this bear compound bow with. All I need is two Allen screws (that's right only 2 Allen screws!) to adjust the draw to a setting that is comfortable for me to shoot with. Bear has made this adjustment very easy and the cost of buying the 2 Allen screws is minimal. This compared to spending much more money for a bow press really made me happy with this purchase.
The vibration on this bow is hardly noticeable and that speaks volumes of the quality Bear puts into the design of this bow. The bow is very quiet which makes a very enjoyable shooting experience for me whether I'm shooting on the range or out hunting.
One factor about the quality of this bow was that there was only one negative review out of 6 positive reviews. The one negative review in my estimation was very minor. The person who gave the critical review has issues that are simple to fix. His personal settings weren't identified by the seller. This is easily remedied by watching self- instruction videos on "You tube". Another solution is to download the instruction manual from the manufacturer. I found the instruction manuals for this bow to be very explicit and straight forward.
Bear's outstanding customer service was once again confirmed to me. A customer said one of his set screws on his string silencer fell out. This really was the only bad point I found with this particular bow. He contacted Bear late at night. They sent him a letter explaining the new part with some extras were on the way. This is truly outstanding customer Service!
>>>Click here to see more details of the Attitude Compound Bow<<<
---
Bear Archery Cruzer Ready to Hunt Compound Bow Review
Speed – 310fps
Weight – 3.6lbs.
Brace Height – 6.5"
Draw Length Range – 12"-30"
Draw weight – 5-70 lbs.
One thing that stands out about the Bear Archery Cruzer Bow is its reasonably priced. It comes with light to sight with. So this is advantageous for me to practice at night or will help me when I'm hunting early in the morning. This bow is not very light to carry but neither is the bow like carrying a cement block around either. Another feature I really appreciate about the bow is it's very comfortable for me to hold when I shoot. You cannot beat the fact that there are so many adjustable parts on this bow. So anyone can adjust the bow according to their own personal preference. Unless you really know what you are doing making adjustments like: draw weight, pull weight, sight alignment and arrow length. I would recommend you have it done by a reputable archery store or a well-known sporting outlet who would really know how to make these adjustments. You will be a much happier bowyer if you have the adjustments set to your ideal preferences correctly the first time around.
This bow wins on all counts because not only is it geared for young users who have room to grow. It can also be used by seasoned bow shooters who already reached their maximum growing height. This bow with its wide draw length range and flexible draw weight numbers will fit the needs of a variety of bow shooters. Also with the wide range of flexibility in adjusting the draw weight and draw length this bow can serve any user a very long time.
>>>Click here to see more details of the latest deal of Cruzer Ready to Hunt Compound Bow
---
Bear Archery Arena 30 Compound Bow Review

Speed – 345fps
Weight – 3.8lbs.
Brace Height – 6.5"
Draw Length Range – 25.5"-30"
Draw weight – 70 lbs.
The first thing I noticed about this bow was its outstanding speed. The arrows fly off this bow at 345FPS which is a top notch speed for any bow on the market. Bear has put out another cutting edge bow which is why they remain as one of the top bow manufacturers in the business. With extreme arrow speeds like these, your target will never know what hit them.
This bow comes with many nice features such as: max pre-load quad limbs for maximum power, a removable rubber grip giving the user two hand holding options. The bear hinge guard removes lateral torque while shooting. The rubber riser inserts absorb vibration and noise while shooting to name just a few options. The bow comes with a hefty price tag. This bow is a bit on the higher end so probably not suitable for beginners. In my mind that top arrow speed would justify this lucrative investment.
The bow's draw length range is rather limited at 25.5"-30" and the draw weight marks in at 50LBS-70LBS.Both of these numbers would eliminate young bow users from using the Arena 30 bow. I found out the bow is very good for treetop shooting and long distance shooting. The bow would give me confidence to exact a clean kill. Going back to the high FPS rate this would be very beneficial at killing game from long distances.
Every review I read agreed with my observation that this bow by Bear is cutting edge in bow technology. I read of one bow user who was a sworn Matthews bow man. He went to his local bow shop and he tried out the Arena 30. I am not surprised that he really liked the Arena 30 with its two hand holding options. He preferred to take the molded rubber grip off. He shot with the metal side plates molded right into the riser. He converted to the Arena 30 after his initial exposure to shooting the bow. My hat is off to Bear for putting out another top quality performing bow!
>>>Click here to see what other customers say about Bear Archery Arena 30<<<
---
Bear Archery Effect Realtree APG Compound Bow Review
Speed – 325fps
Weight – 4.2lbs.
Brace Height –7"
Draw Length Range – 28"-29"
Draw weight –60lbs-70lbs
The key features for this particular bow are: H13 hybrid cams to make for a stabilized shooting experience which for me is a benefit when I need to get a quick shot off when the occasion arises. It's equipped with aluminum alloy risers which are lightweight and secure. The flared quad limbs provide for high impact shots which works great for me. I want the animal to go down on the first shot to the vitals. The bow's dual string suppressors make the alignment on this bow superb.
The package comes with the bow essentials which include a tube peep sight, trophy ridge 4 pin sight, arrow rest, quiver and a stabilizer and sling. These package accessories I like because this means I will save a lot of money not having to purchase these items. The dual string suppressors align the strings effortlessly and perfectly. This removes all vibration and noise from every shot. The result a fluid less, smooth shot every time. Again Bear's signature quiet bow shot technology comes shining through.
I would recommend this bow to any serious bow hunter who wants a very good product. This bow will last for a long time and deliver quality high impact shots time and time again for many seasons to come. I really found no bad points with this bow product. The reviews were positive and I discovered there were no negative reviews written for this bow.
>>>Click here to see the later price of Effect Realtree APG<<<
---
Bear Archery Traxx Compound Bow Review
Speed – 338fps
Weight –4lbs
Brace Height –6.75"
Draw Length Range – 26.5"-31"
Draw weight – 40-70 lbs
Comments about the ease/difficulty of the assembly of this bow and any instructions pertaining to its assembly seemed non-existent. This in my opinion is a great plus that the buyer can take the bow right out of the box without having to do any major assembly to the product. Sure I would have to make some minor adjustments to the bow initially but that you will find with any new bow you buy. You will need to make some minor adjustments to the draw length and peak weight to your Traxx bow. Naturally because you will want to adjust the bow to your own personal preference. My point is Bear makes it relatively easy to pick up a Traxx bow and begin shooting with it.
Unless you really know what you are doing about pressing your bow, I would recommend not touching it. You see this particular bow needs a specific bow press to change the string with. It is a finger styled press that will only work with this bow. So if you don't know what you are doing you could really mess this bow up. This is something that needs to watch out for about the bow. The fact that you have to you such a specialized bow press for this bow string change is limiting. But the bow is of such good quality overall.
>>>Click here to learn more about the Bear Archery Traxx Compound Bow<<<
---
The Bear Youth Bow Review (for younger archers)
The bows below are suitable for younger archers. Ideally 8 years old +
Bear Archery Apprentice 3 Compound Bow Review

Speed – 265fps
Weight –2.9 lbs.
Brace Height –6"
Draw Length Range – 15"-27"
Draw weight – 15-50lbs
I know Bear Archery will take care of the young bow enthusiast in my family. Their Apprentice 3 Compound bow will fit the bill. The young shooter will find plenty of arrow speed in the 265fps rate this bow delivers. The bow is lightweight and very easy to carry around.
The price range was reasonable and competitive for this children's bow. The bow is perfect for 8 year olds starting out in the archery game. By the time my child hits 13-years-old he will still be able to use this bow because of its light carrying weight and adjustable draw weight. 50lbs maximum draw weight is plenty for a 13-year-old.
The only concern I had with this bow is that by the time my child is in high school this bow will be useless to him. But I can get around this because by the time he is in high school he will need a more advanced bow anyway. He will get plenty of enjoyment out of until he reaches that age in his life. Bear really had the young archer in mind when they developed this keen bow for the young shooter just starting out.
>>>Click here to learn more about the Apprentice 3 Compound Bow<<<
---
Bear Archery Brave Bow Set Review

Speed – N/A
Weight – 2lbs.
Brace Height –5.5"
Draw Length Range – 13.5"-19"
Draw weight – 15lbs-25lbs
This Bear bow is recommended for 8-year-olds and up. The package comes with 2 safety glass arrows, armguard, 2 piece arrow quiver, finger tab, Whisker biscuit arrow rest, 1pin sight and temporary tattoo. I think this is a good starter package for a young shooter who is just getting his feet wet in the bow world.
The draw length is not adjustable which could be limiting. Once my child hits his full potential with this bow's draw length that is it. But this is a minor issue and wouldn't stop me from buying this bow for an 8-year-old. This would be a very good starter bow for any parent who wants to get their children involved in bow shooting. Another positive note for this bow is Bear designed two safety factors into their package. The package comes with an armguard which will prevent the bow from being damaged while firing. It has 2 safety glass arrows which is great for avoiding cut fingers and bleeding limbs.
>>>Click here to learn more about the Bear Archery Brave Bow Set<<<
---
The Bear Youth Bow For Younger Kids
The bows below are for even younger archers.
Bear Archery Scout Bow Set Review

Speed – N/A
Weight – N/A
Brace Height – N/A
Draw Length Range – 16"-24"
Draw weight – 8lbs-13lbs
This bow is ideal for very young children ages 4-7 years old. The price of the bow isn't bad for a beginner's bow. The bow doesn't shoot accurately but this is not a major issue. I would buy this bow just to get my children accustomed to being around bows. They would learn how to shoot the bow and how to pull the string back to their draw weight ability.
This being said accuracy at this age would not be a key factor. You are just teaching the kid the simple basics of bow shooting. The accuracy aspect will come into play when my child is older. He will have finessed his skills in bow shooting a little more. Bear made the design of this bow with its settings perfect for a 4-7 year old to practice with.
>>>Click here to learn more about the Bear Archery Scout Bow Set>>>
---
Bear Scout Youth Bow Set Review

Speed – N/A
Weight – 4lbs.
Brace Height –N/A
Draw Length Range – 16"-24"
Draw weight – 8lbs.-13lbs.
This bow is designed for use by 4 year olds to 7 year olds. The bow comes with the standard package found in Bear's youth bow packages. 2 safety glass arrows, armguard, arrow quiver, finger tab and sight pin which from my perspective really isn't a bad option. Considering Bear puts the same package in some of its higher selling youth bow packages. Another plus for this bow is it can be used by both right-handed and left- handed shooting children. This is a money saving option because I don't have to go out and purchase a separate bow for a left-handed and right-handed child.
There are 2 basic down sides to this particular model. I saw that after 100 shots the arrow rest broke. The arrow rest is designed for right-handers not left-handers. The arrow rest can be modified for left-handers which alleviates that problem. The arrow rest needs to be designed a little more ruggedly so it will not break so early in the life of the bow. This is a minor problem that can be fixed by buying a replacement arrow rest. This is an unnecessary added expense down the road but it's a solution to this problem I can live with.
>>>Click here to learn more about the Bear Scout Youth Bow Set>>>
---
Bear Archery Flash Youth Bow Review

Speed – N/A
Weight – N/A
Brace Height –7"
Draw Length Range – 16"-24"
Draw weight – 5lbs.-18lbs.
The Bear Archery Flash Youth Bow is geared toward users from 5-years-old-10 years-old. The bow is designed for both left-handed users and right handed-users. I read a report that the bow came with holder that can hold 4 arrows. But the user said they only received 2 arrows and they should have had 4 arrows. This is a minor issue to me because I can always go out a purchase more arrows for a reasonable cost.
The bow comes with a biscuit whisker arrow rest. The whisker biscuit grabs the arrow aligning it through the whole shoot. This device helps the arrow stay in a straight trajectory through its flight. I would buy the bow just for this feature. Young children learning how to shoot for the first time will learn the importance of shooting their arrows accurately. No better way to learn than by having this device help the young shooters learn to keep their arrows shot straight and true.
I really didn't find any major negative points with this bow and it is a good buy for the money. It is structurally sound. There seem to be inadequate instructions on how to assemble the bow though this is a drawback to me but not a major one.
>>>Click here to learn more about the Bear Archery Flash Youth Bow<<<
Final Summary
Bear archery has once again put out top notch bows for 2015. Their price ranges are about in the middle of the stream. The models for older shooters have very impressive feet per second rates and they are definitely some of the fastest arrow speeds out there. Bear seems to have bows that shoot arrows much quicker than some of the other bow manufacturers. Also their bows are very easy to adjust to the individual user's personal preference.
The youth oriented bows are designed to teach young shooters the basic principles of bow shooting. Their draw length range fits well with younger children shooting for the first time. The draw length was usable for children between 7 years-old to 10 years-old. The only bad point about the youth bows by Bear is the inherent weakness of the bow rest which consistently broke after 100 shots or on the first day of shooting. Despite this structural weakness the youth bows are good products for young children to use.